The next edition of 3DV will be held in Stanford: 3DV 2016
The 3rd international conference on 3D Vision was held in Lyon at the Ecole Normale Supérieure on October 19th-22nd 2015. Since 2013, under the name 3DV (3D Vision), the event has provided a premier platform for disseminating research results covering a broad variety of topics in the area of 3D research in computer vision and graphics, from novel optical sensors, signal processing, geometric modeling, representation and transmission, to visualization and interaction, and a variety of applications.
Awards: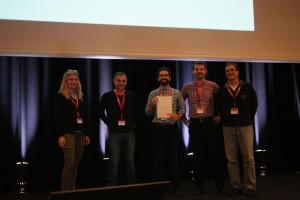 3DV Best Paper Award
Ali Ulusoy, Andreas Geiger, and Michael Black
Towards Probabilistic Volumetric Reconstruction using Ray Potentials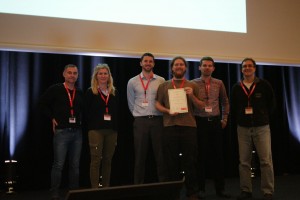 3DV Best Paper Runner Up Award
Yannick Hold-Geoffroy, Jinsong Zhang, Paulo F. U. Gotardo, and Jean-Francois Lalonde
x-hour Outdoor Photometric Stereo
Conference pictures
Dates:
Paper Submission 

 June 7, 2015, 

Supplementary Material

June 12, 2015,

Rebuttal Period July 21-25, 2015,
Paper Notification August 12, 2015,
Final Paper Submission September 4, 2015,
Tutorials  October 19, 2015,
Main conference October 20-22, 2015.