On-line registration can be accessed at the registration site until October 18th. On-site registration will be available at the conference venue during the conference. Registration fees provide access to all 3DV conference sessions, including tutorials, proceedings, coffee breaks and the gala dinner (Oct. 21st).
Please note that in order to submit the final version of a paper at least one author (this can be a student) must be registered. One person can register multiple papers as long as that person is a co-author on each of the papers.
Sponsorships can be negotiated with free registrations. If you are interested in sponsoring or demoing at 3DV please contact the organisation chairs.
On-line Early

(Until Sep. 15th)

One-line Late

(Sep. 16th-Oct. 18th)

On-site

(Oct. 19th-Oct. 22nd)

Regular
 400€
500€
 550€
Student
 300€
 400€
 450€
Cancelation
 50€
 No refund
 No refund
Invitation Letter
Participants who require  an official Letter of Invitation for visa or funding purposes can apply for it on the registration site.
Accommodation
A number of hotels are located within walking distance from the ENS Lyon. This includes:
Above prices are given as guide only, please check for an exact price. Note also that many other hotels of various categories are available near the conference venue or in the centre of Lyon within less than 15 minutes travel by public transports (map below).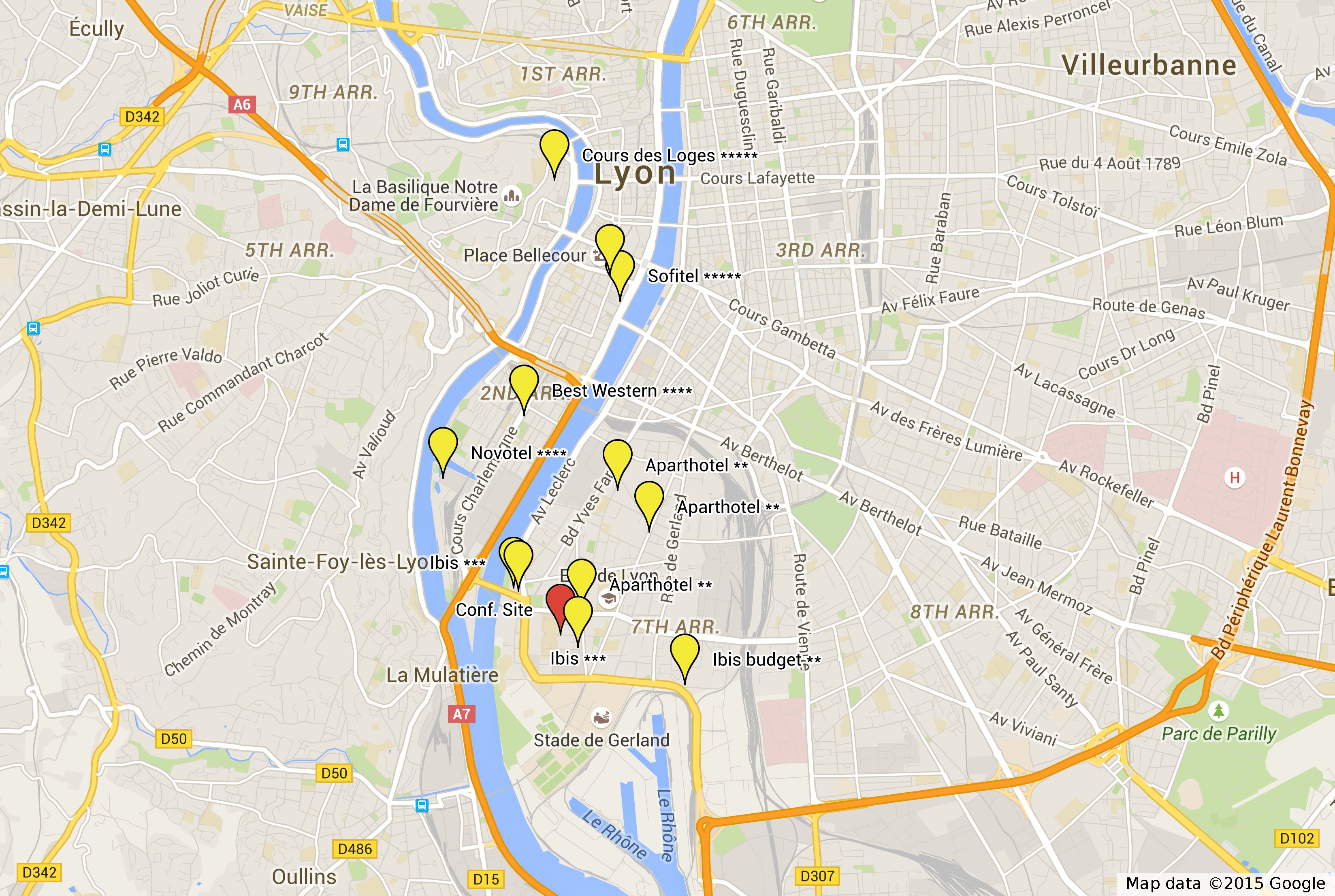 For enquiries about 3DV registration please contact the organisation.